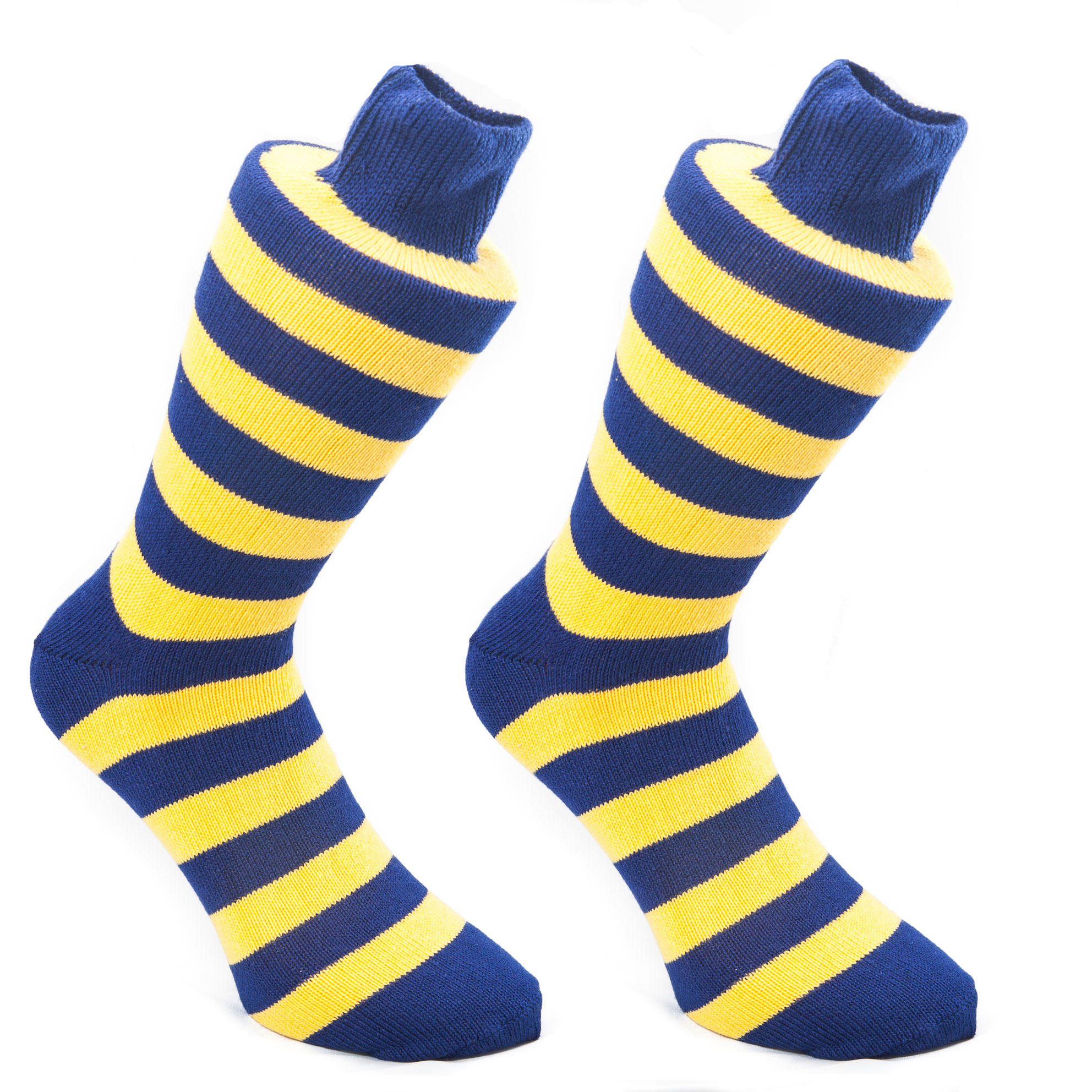 Inky Blue and Gold Stripy Socks| SOCK CLUB®
Cuffs & Co
MS-001
Brightly coloured socks are sure to make you stand out. Available in a variety different styles and colours.
Features
80% cotton and 20% nylon (to help them stay up)
Made in Great Britain
Available in two sizes - 6 to 11 and 11 to 15
Freshly tinned for gifting or ready to wear
Machine washable
Enjoy unique socks like these by subscription at SOCK CLUB®, with exclusive designs.