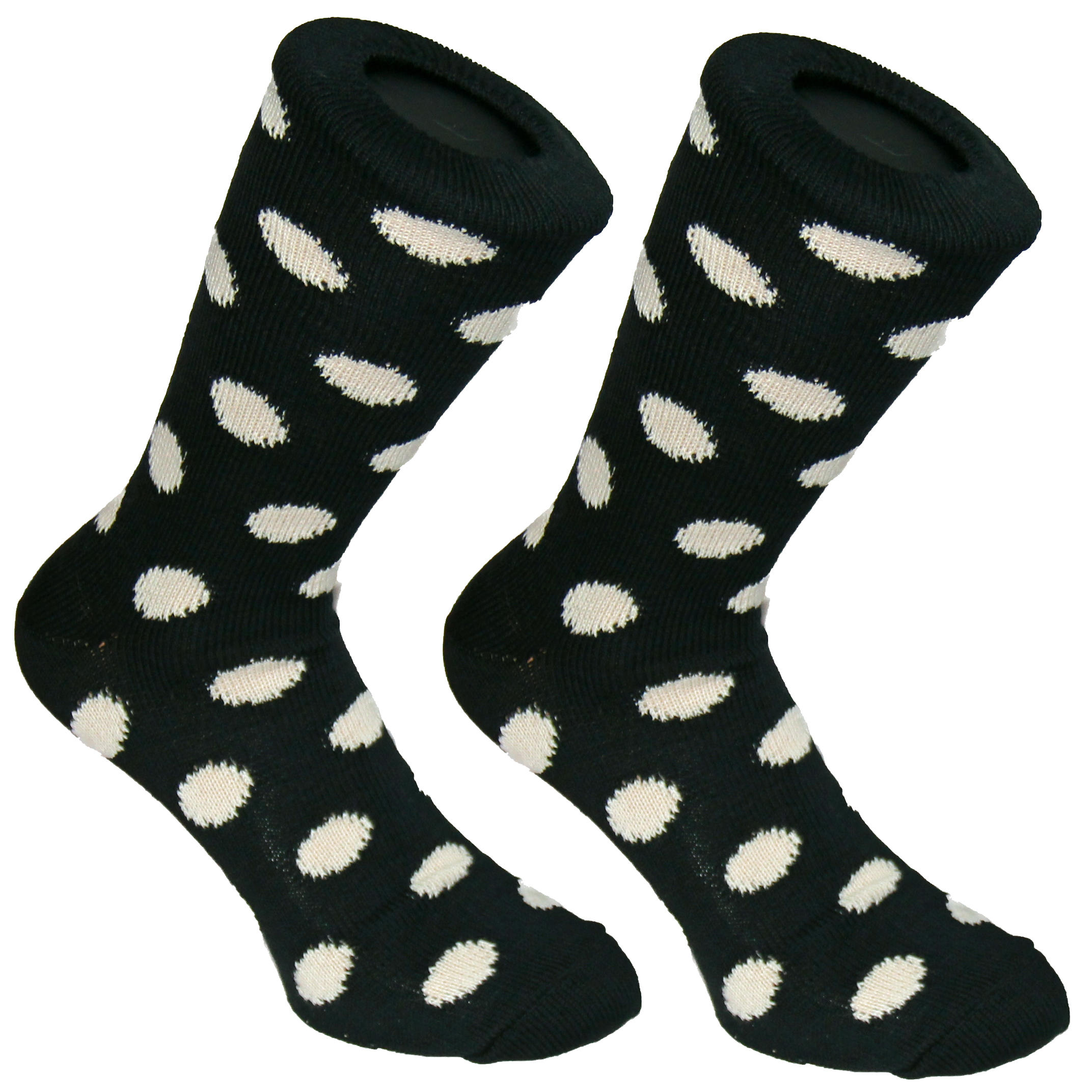 Black and Baileys Spotty Socks | SOCK CLUB®
Cuffs & Co
MS-201
SOCK CLUB was created by the Cuffs & Co team, we brought our passion for quality and design into a whole new range of British made products.
These black and baileys cream spotty socks are made to very exacting standards, using cotton spun right here in Britain.  The finishing process involves a pre-wash and press to ensure the socks reach you in the most perfect condition.  We roll them and tin them, to keep them fresh.
Brightly coloured socks are sure to make you stand out. Available in a variety different styles and colours.
Features
80% cotton and 20% nylon (to help them stay up)
Made in Great Britain
Available in two sizes - 6 to 11 and 11 to 15
Freshly tinned for gifting or ready to wear
Machine washable
You can also enjoy unique socks like these by subscription at SOCK CLUB®, with exclusive designs.