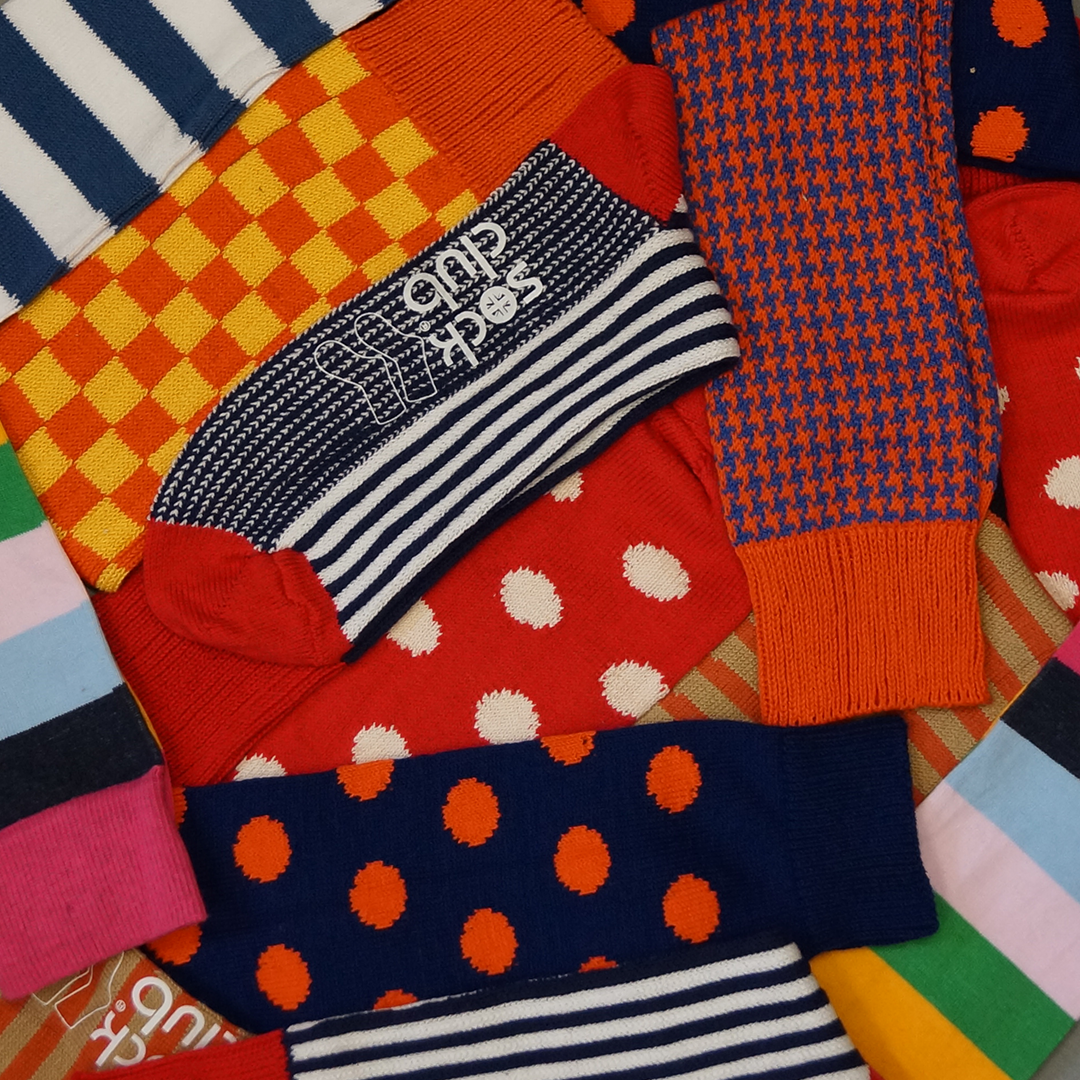 One-Year Sock Club Membership
Sock Club delivered a brand new pair of 100% cotton, British made socks to your door every two months. Each design is carefully selected and is exclusive to Sock Club members.
The average man buys 5.6 pairs of socks per year, so we send socks every other month.  This means you only receive the correct quantity of socks, never bombarding you with too many socks
This one-year subscription is a great gift.  The recipient will receive an activation letter and welcome pair of socks.  This means the welcome pack can be gifted and activated by the person receiving the gift.